Vuelve septiembre, vuelve el cole, vuelvo a tener internet para postear más a menudo, y vuelve Heroes para tenernos enganchados una temporada más.
El primer capítulo de la segunda temporada, 'Four months after', es poco más que una presentación de lo que será esta temporada, situándonos cuatro meses después de los hechos del capítulo final de la primera temporada. Conoceremos nuevos 'heroes', y veremos cómo le va la vida a los personajes de la primera temporada... salvo a los que están muertos, claro (notaréis que he dicho ESTAN, no 'creemos que están').
A modo de curiosidad, deciros que el primer capítulo de la segunda temporada de Heroes, en su franja horaria, se situó 2º programa más visto con 14.12 millones de espectadores, tan sólo superado por el reality 'Dancing with the Stars', que marcó la aplastante cifra de 21.19 millones de espectadores.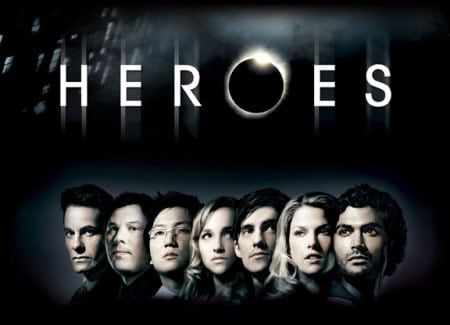 September is back, school is back, my internet connection is back, and Heroes is also back to keep us hooked one more season. The first episode of the second season, 'Four months after', is just a presentation of the new season, placed four months after the events of the end of the first season. We will meet new 'heroes', and we will see how our friends are doing,... well but the ones that are dead (and please notice that I said the ones that ARE, no 'the ones we believe are') Just as a curiosity, tell you that the premier of the new season was the 2º most watched program in US, with 14.12 million watchers, only beated by 'Dancing with the stars', with 21.19 million.